Aluminum framed windows & doors

Looking for a frame with high performance, exceptional quality and a luxury feel? Cembra's aluminum frames provide the best longevity and durability.
COR80 Industrial Passive House TB
Triple glazed aluminum window frame

Certified for the warm-temperate category, this system offers exceptional thermal insulation thanks to its additional foam layer on the frame and sash. With a transmittance value Uw from just 0.66 W/m²K, it is an ideal solution for buildings with low energy consumption.
COR80 Hidden Sash TB
Triple glazed aluminum frame window

Elegant design with minimal aesthetic in which the sash is concealed behind the frame, thus maximizing the glazed surface and the entry of light. Added to all of this is the great thermal and acoustic performance prompted by the 45 mm thermal break and a glazing capacity of up to 51 mm that allows the installation of triple glazing.
COR Vision Sliding
Passive House Aluminum Framed Window

COR Vision is a passive house certified aluminum Lift + Slide Door with an airtight seal, providing a high level of insulation for your home. It is designed to be energy efficient and environmentally friendly.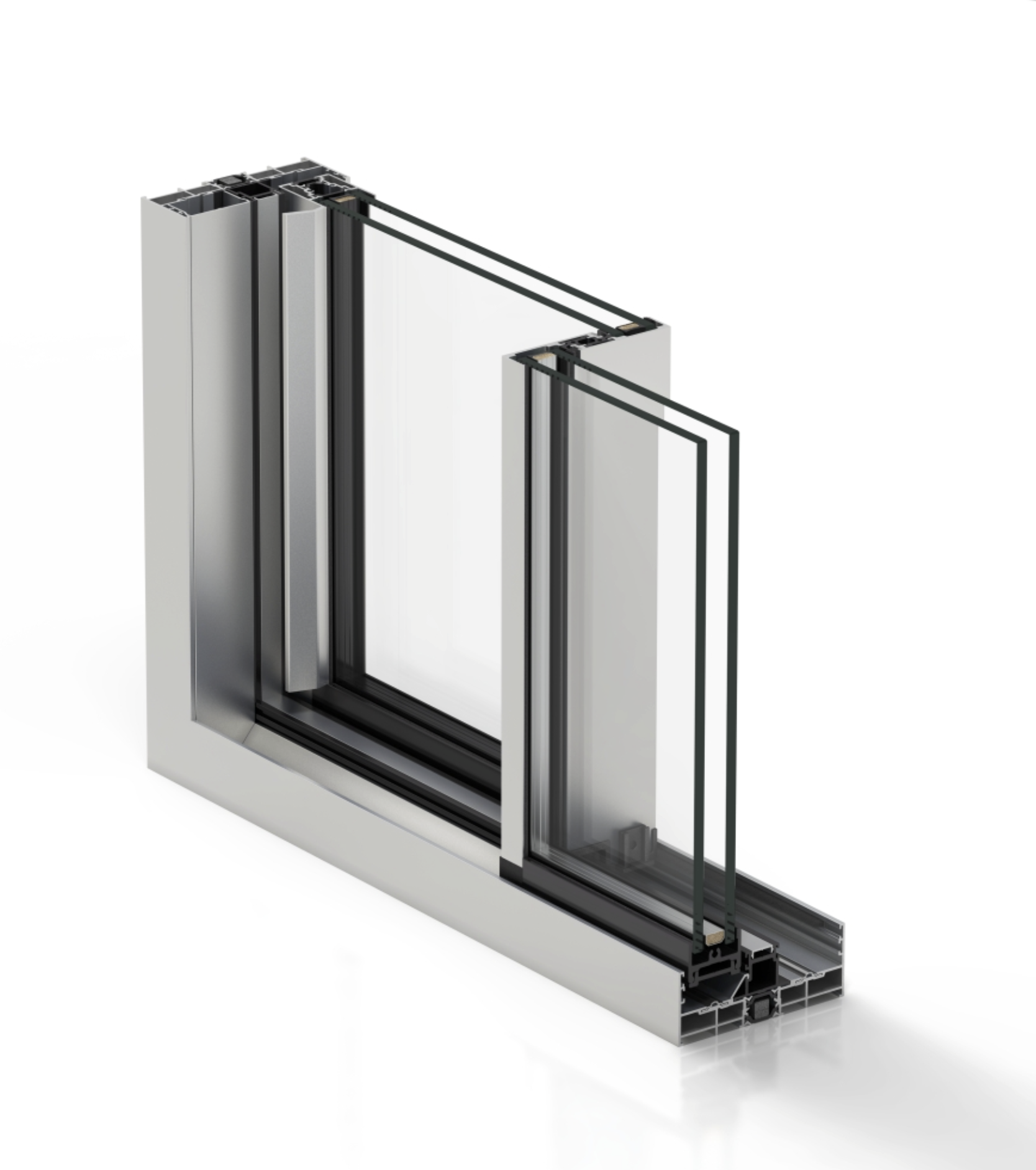 Millennium Plus 80 Door
Triple glazed aluminum frame door

The Coplanar Door Entry System with straight lines and a frame depth of 80 mm is a stylish and functional solution for your building. With the ability to set up an emergency exit with anti-panic devices, you can feel secure knowing that your building is up to code. The system's thermal transmittance of 0.8 W/m²K adds to its energy efficiency. You can also choose from a variety of opening options, including inward and outward side-hung doors. With a maximum weight capacity of 220 kg per sash and the option for hidden hinges, you'll have a durable and long-lasting door system. The system is also available in a range of finishes, including dual color options, powder coating, wood effect, anti-bacterial, and anodized.